Download page Pull Requests Analytics.
Pull Requests Analytics
The Awesome Graphs for Bitbucket app provides you with a set of pull request reports to analyze activity in your repositories and projects.
Here's the list of reports available at the moment:
How to get to the Reports page
To access the reports on a workspace level:
Click More → Reports in the header.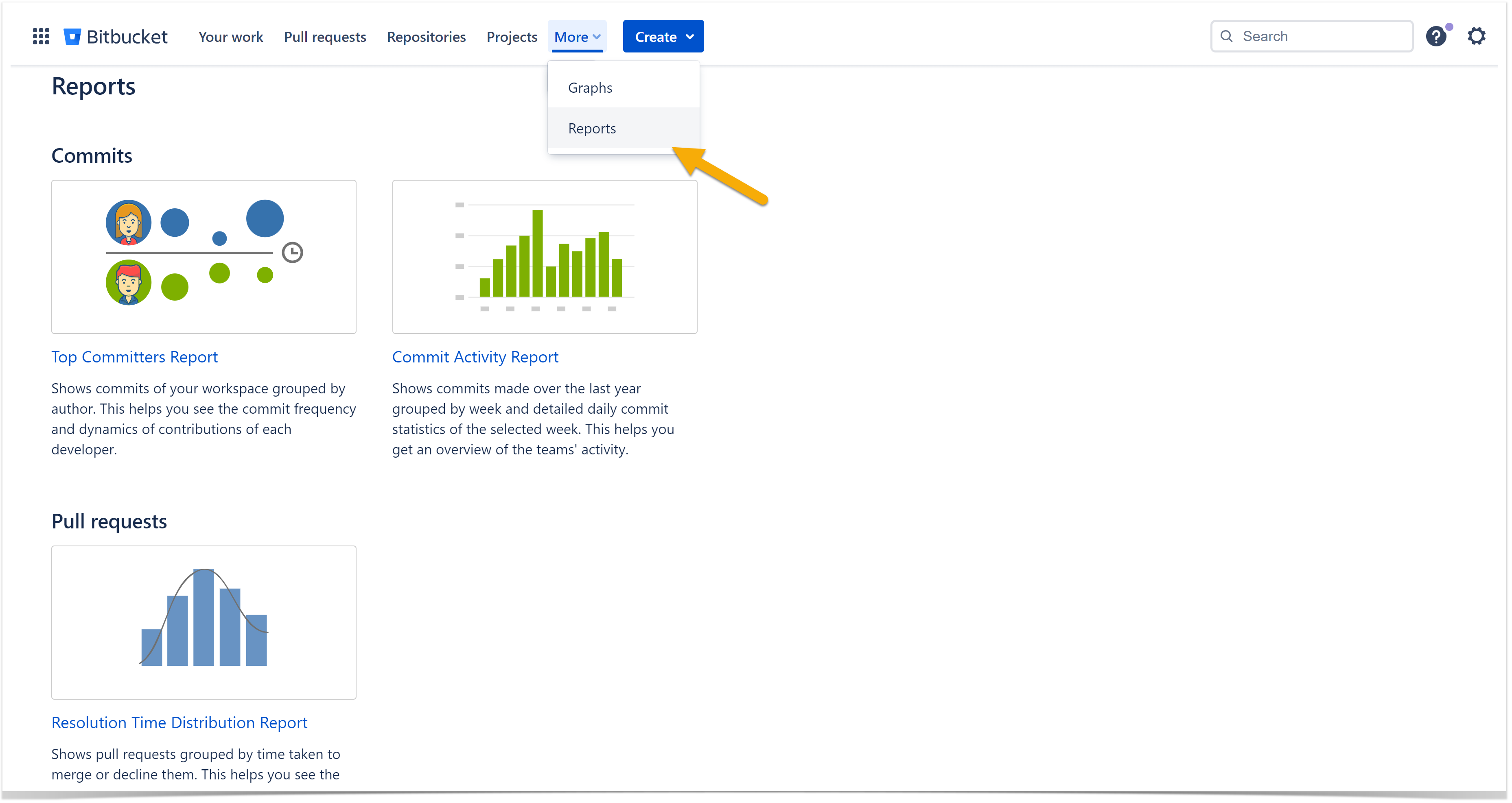 To access the reports for a repository:
Navigate to the repository of your choice.
Click Reports in the left-hand sidebar.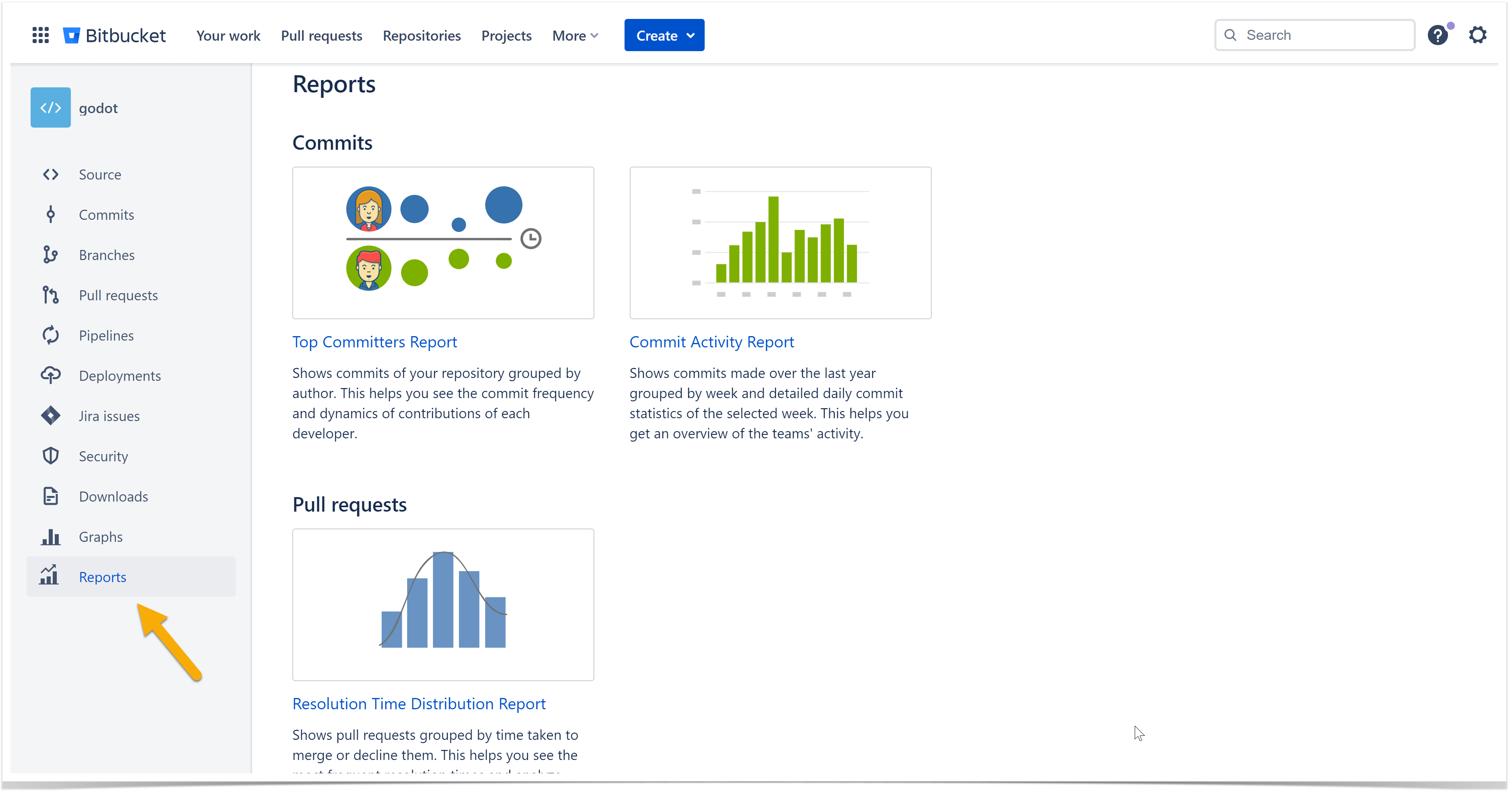 You can let us know what other types of reports would be useful for your teams by posting an idea on the Awesome Graphs forum.