Download page Customer Case - 10/1/2015.
Customer Case - 10/1/2015
New in this release
Added a new forum type - Support Forum. It allows you to conveniently and efficiently process incoming tickets and issue reports from customers and users of your products and services.
Now you can use Customer Case as a full-fledged and robust customer feedback aggregation and helpdesk system for keeping track of all ideas, features requests, tickets and issue report in one place.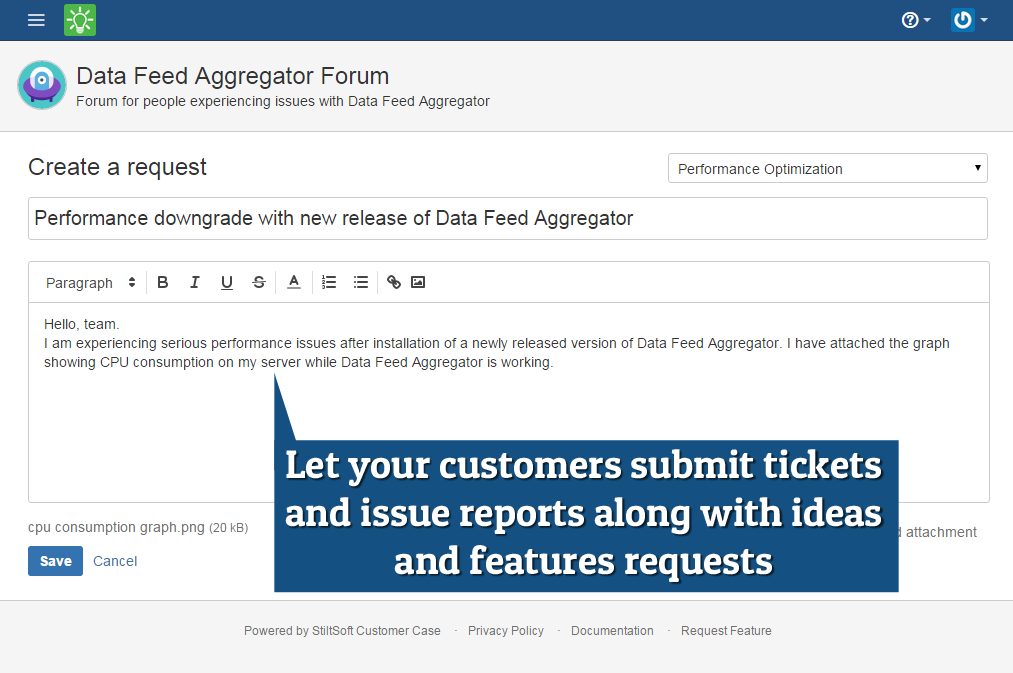 Your agents can quickly track all the issues assigned to them and start issue troubleshooting either in JIRA Cloud or in Customer Case.