Download page Customer Case - 10/12/2015.
Customer Case - 10/12/2015
New in this release
Added a capability to create mailboxes for processing incoming emails from customers and transform them into tickets on support forums.
Now your customers can instantly submit tickets with issue reports to your support forums and send comments to tickets by email.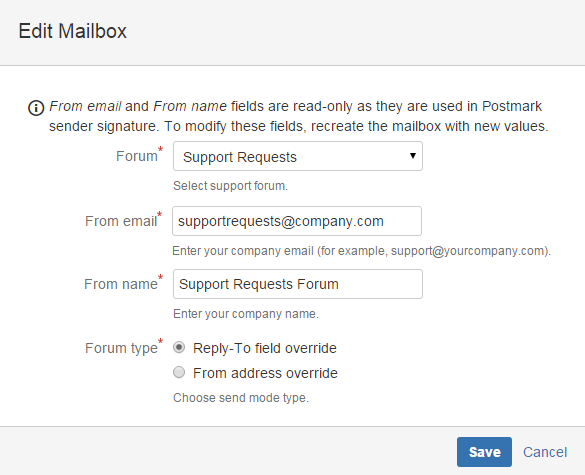 You can quickly share the email of the support forum with your customers and let them communicate with your support team via emails.