Download page Customer Case - 12/12/2016.
Customer Case - 12/12/2016
New in this release
Added a capability to filter requests by multiple statuses.
Now you can quickly view requests of the appropriate statuses in Customer Case.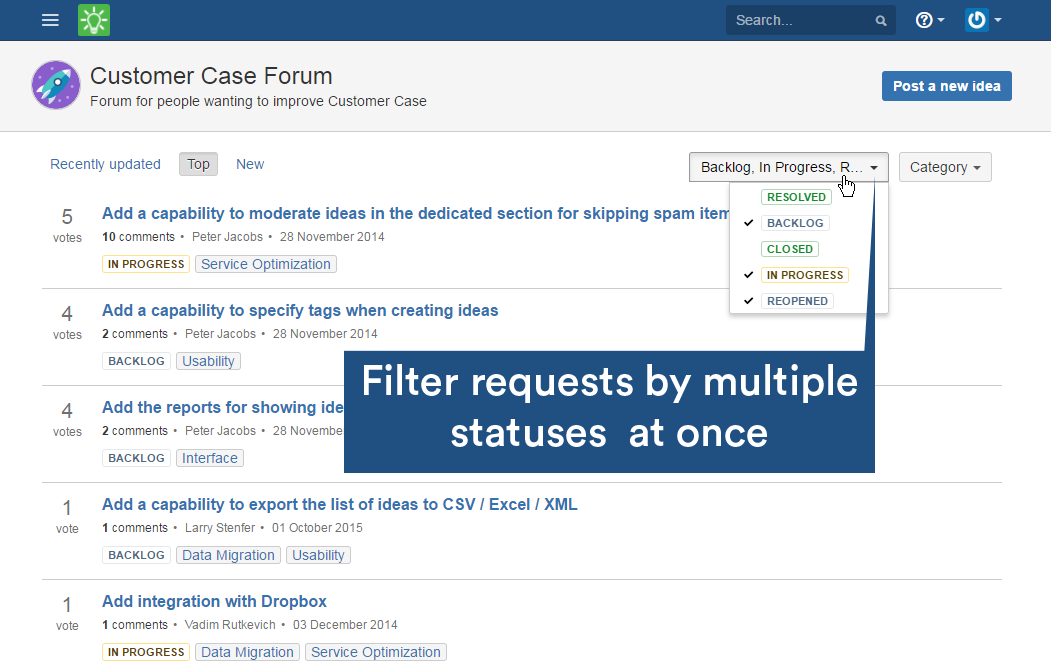 Added the automatic state retention of the Assigned to me sorting option.
Now you can instantly view support requests assigned to you every time you open the specific support forum.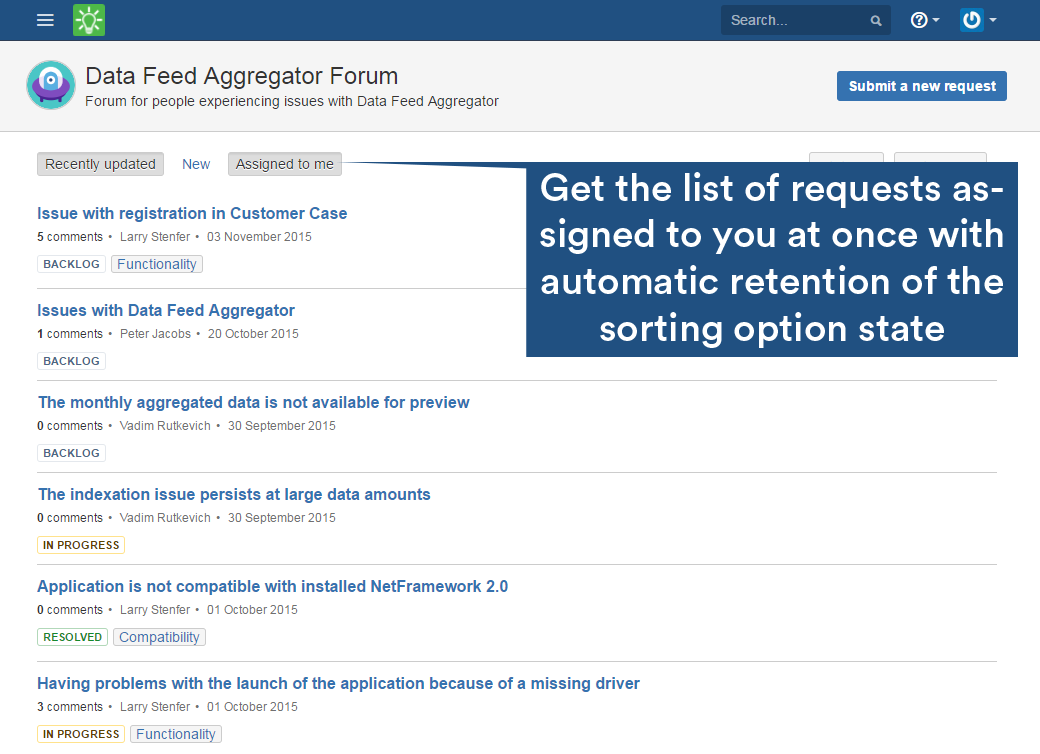 The new version of add-on also includes the following features:
Added the automatic assignment of the Employee status to users already registered in Customer Case with other authentication options when they log in Customer Case with a JIRA account for the first time. This is applicable only when a person has logged in to Customer Case with a social or personal account mapped to the email address which is already specified in the settings of his/her JIRA user profile.

Fixed in this release
Resolved the issue with validation failure when creating a new forum on the basis of a JIRA project.