Download page Customer Case - 2/2/2015.
Customer Case - 2/2/2015
New in this release
Sort Ideas At Once
Added a capability to sort ideas by user activity, votes and creation date.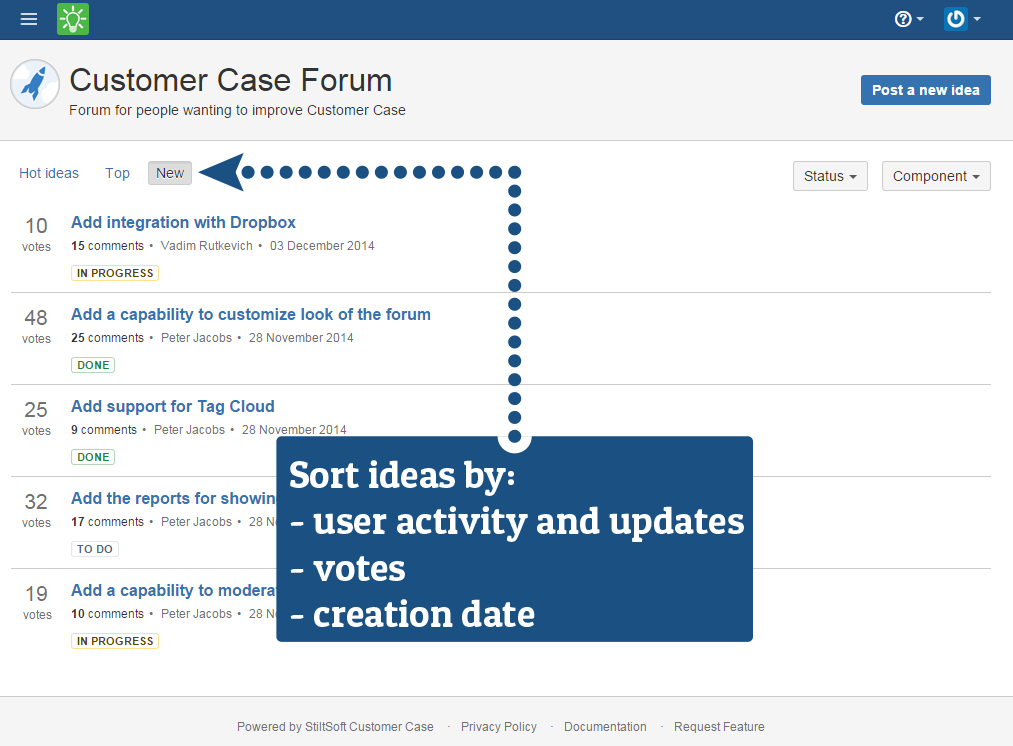 Easy and Quick Filtration
Added a capability to filter ideas by category or status.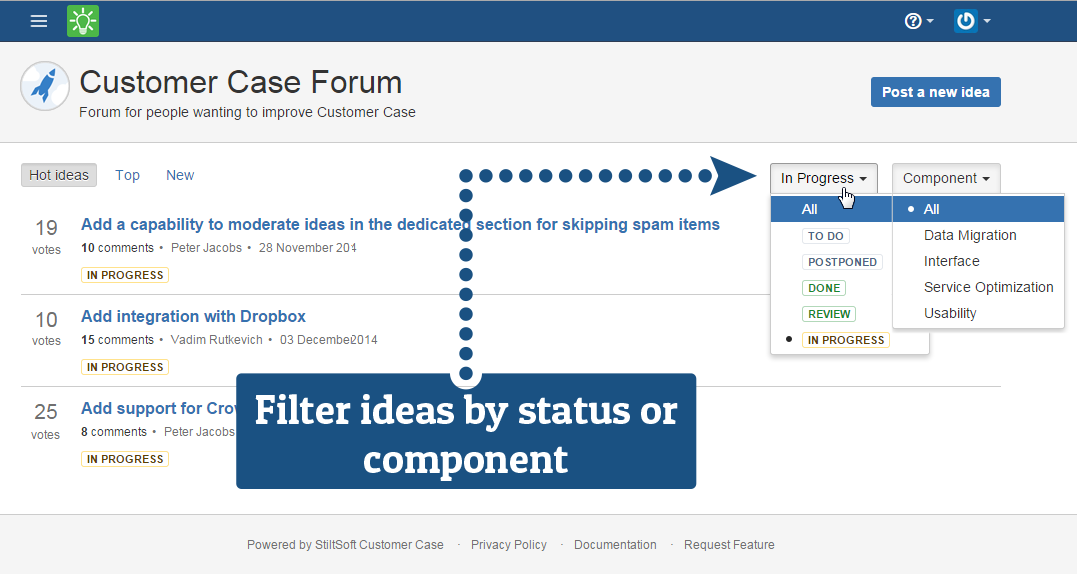 Convenient Idea Filtration in JIRA
Added a capability allowing JIRA users to sort and filter ideas in JIRA.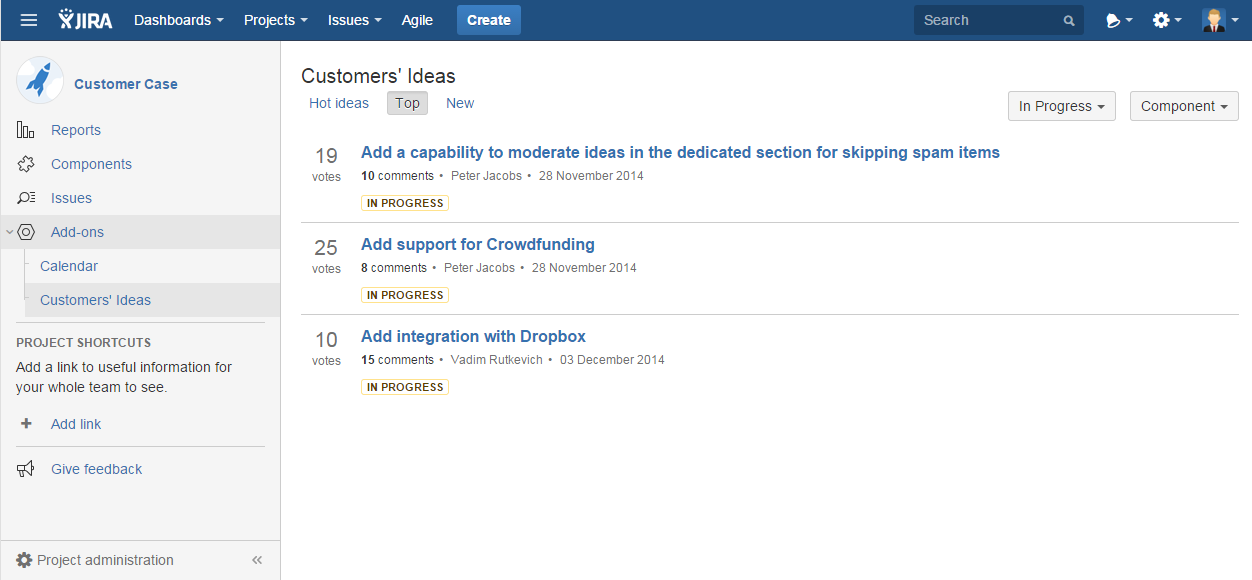 The new version of add-on also includes the following features:
Added automatic update of feedback forums upon removal of JIRA projects or issues.
Added output of the welcome message when there are no ideas on the feedback portal.