Download page Customer Case - 2/23/2017.
Customer Case - 2/23/2017
New in this release
Added the Forums section into JIRA header menu.
Now you can quickly access the appropriate forum while working in JIRA. Now JIRA administrators, as well as project administrators, can quickly manage available forums without accessing JIRA administration console.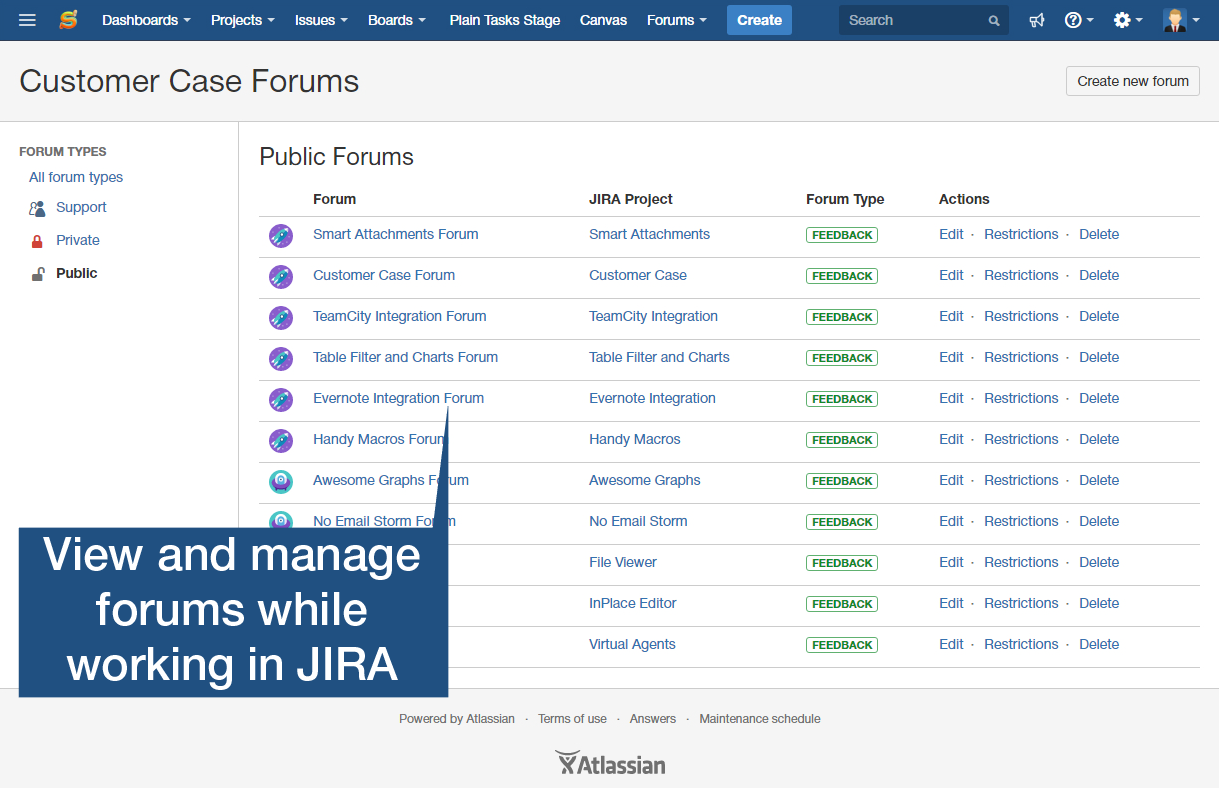 Fixed in this release
Resolved the issue with the multiple hyphens following each other in the idea or forum URL address if the idea or forum name contains special characters placed next to each one.