Download page Customer Case - 3/9/2015.
Customer Case - 3/9/2015
New in this release
Added output of a special marker EMPLOYEE showing next to the user's full name.
Now you can easily see when the company representative replies to your questions or comments the idea.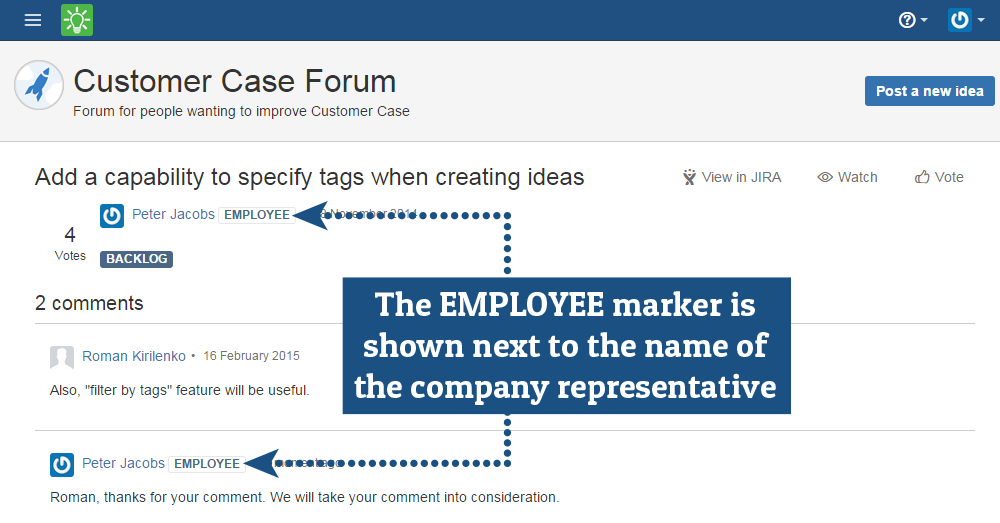 Optimized display of Customer Case interface in mobile browsers.
Fixed in this release
Resolved the issue with not showing default avatar (retrieved from the email's gravatar) for users logged in with personal accounts.