Download page Customer Case - 4/15/2016.
Customer Case - 4/15/2016
New in this release
Updated design of Customer Case
Refactored design of interface for viewing ideas and tickets and added output of categories into the interface.
Added a capability to filter ideas and tickets by multiple categories
Now your customers and visitors can select multiple categories for filtration of ideas or tickets.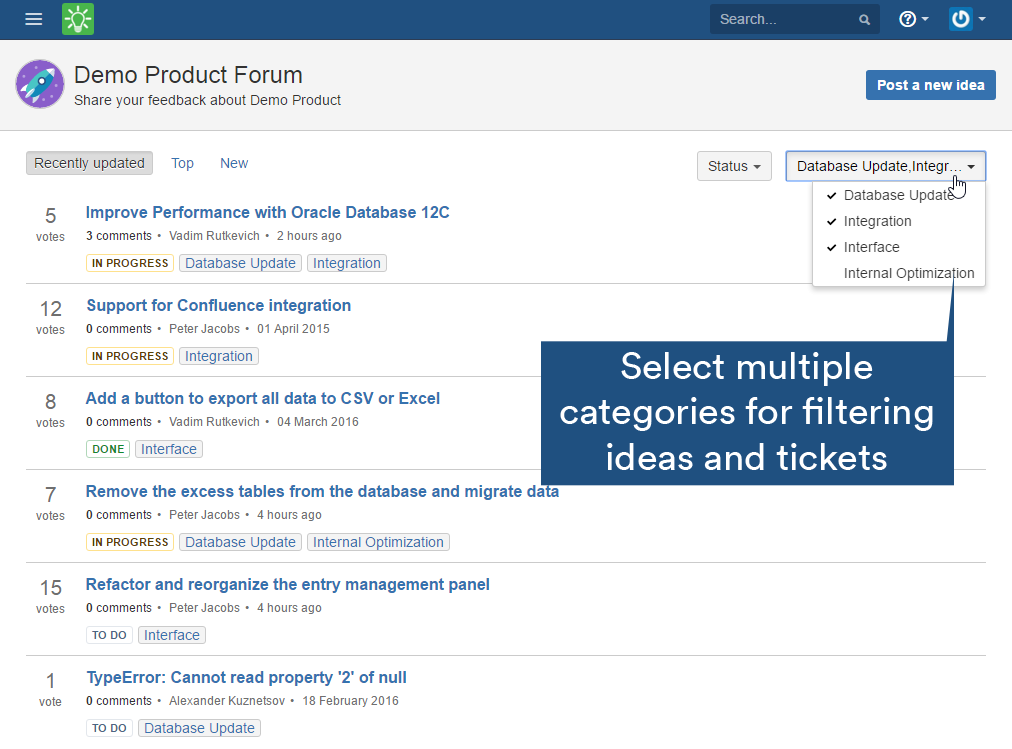 The new version of add-on also includes the following features:
Updated design of the Customer Case section within JIRA projects.
Updated the validation mechanism for selection of categories in the idea or ticket submission form.