Download page How to use Handy Date.
How to use Handy Date
The Handy Date feature allows you to change the date without opening the editor. This feature is always enabled and does not require any configuration or macro insertion. Just click any date and change it while viewing the page.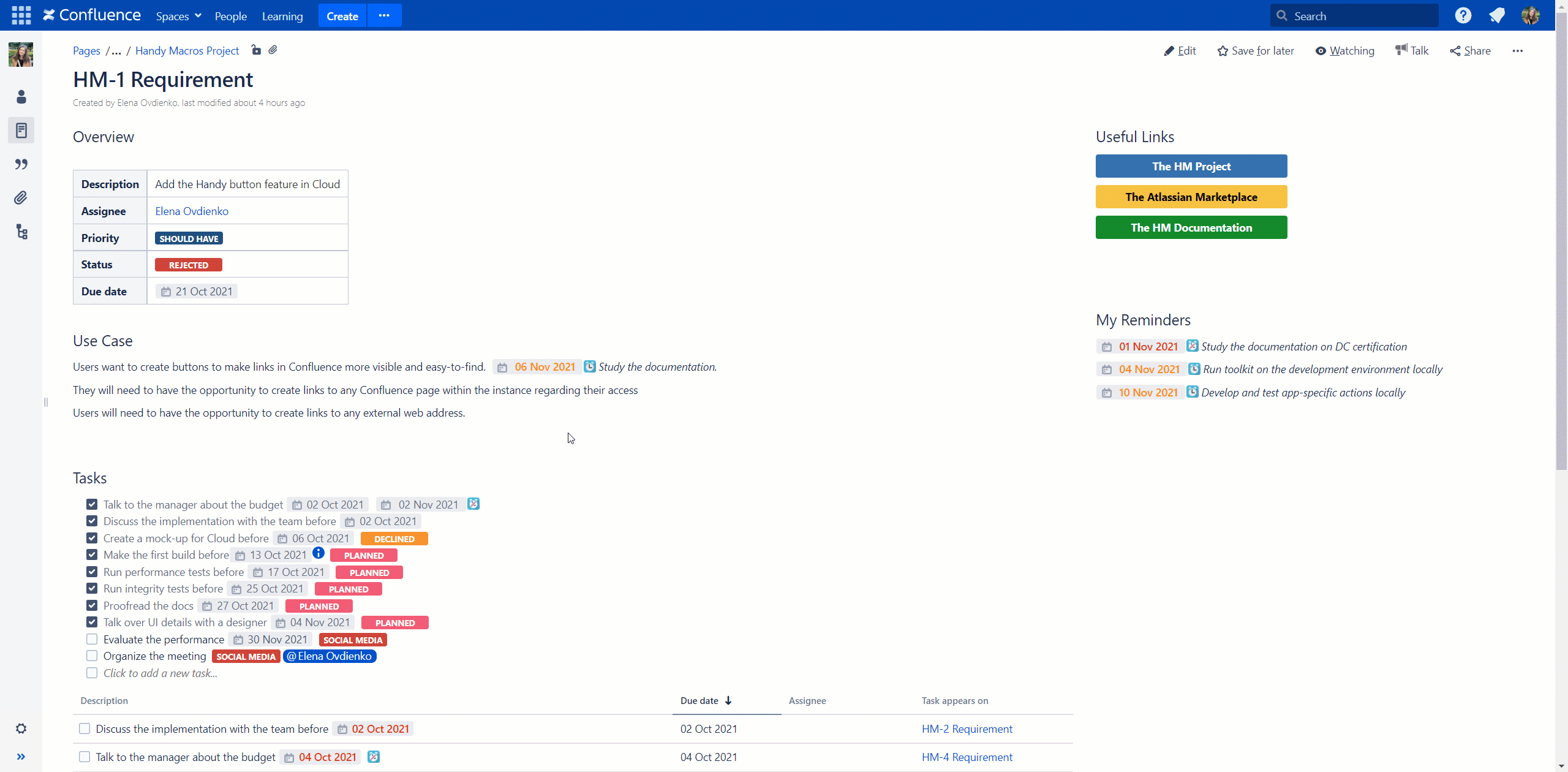 Tip
Use the keyboard shortcut '//' to add the date to the page.
Handy Date can't be disabled by the user.