Download page Course reports.
Course reports
You as a creator can monitor the progress of participants with the Reports tab on a course page.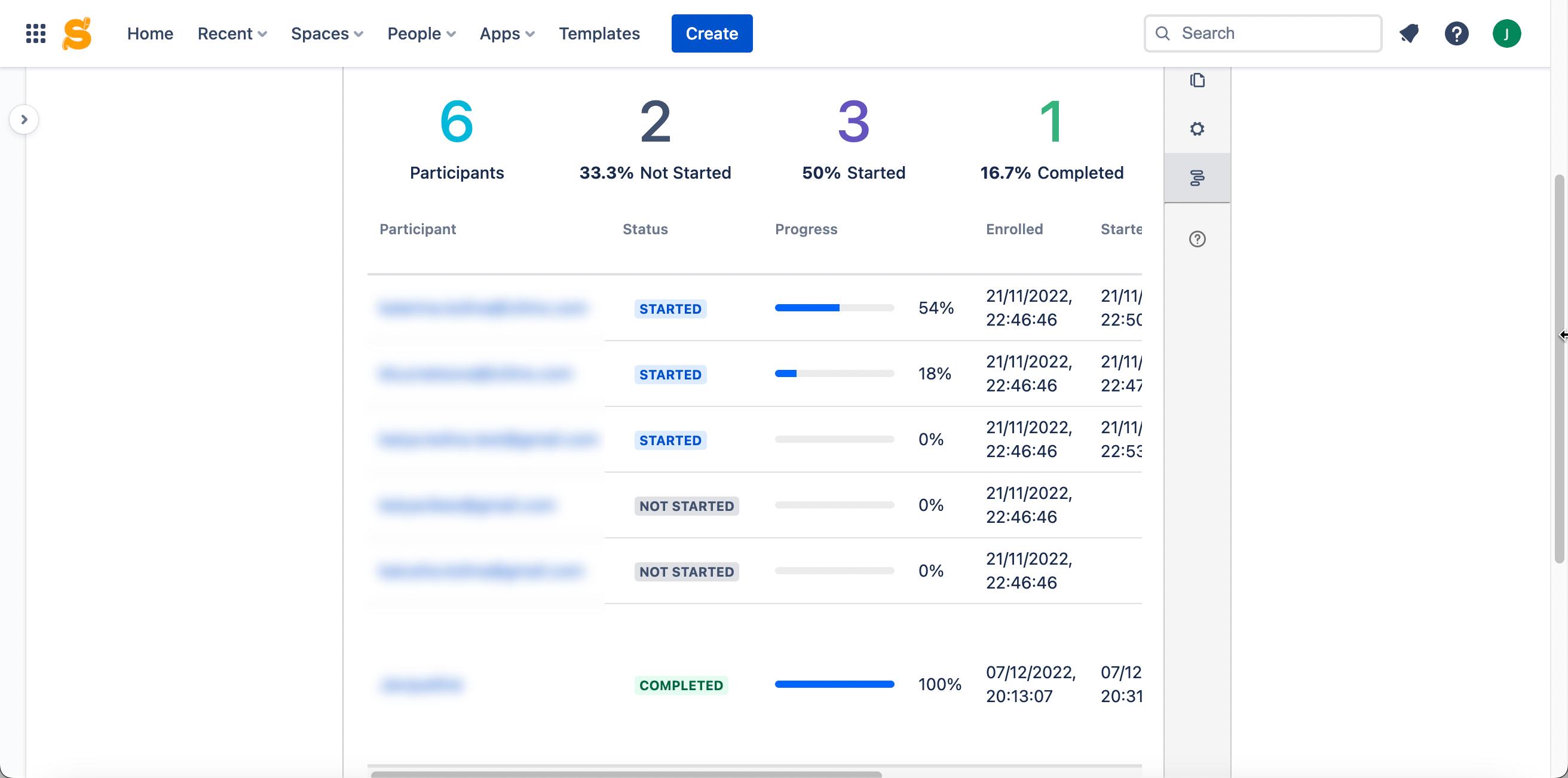 You can hover over a status to see the history of its changes. If there were content updates that led to status change, you will see that too.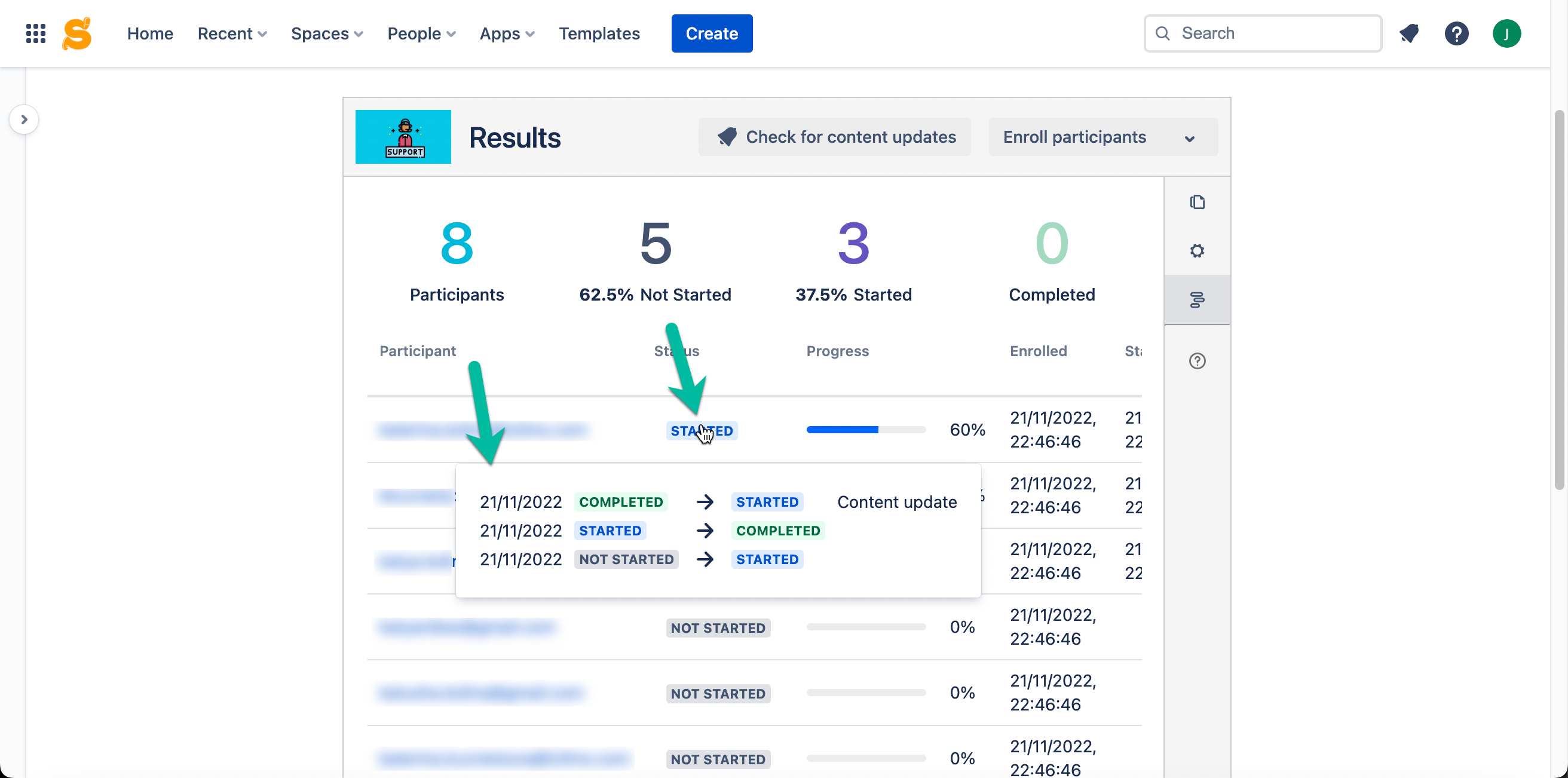 Participants can also track their courses' completion. They may find all their courses on the My courses dashboard on the Learning Portal.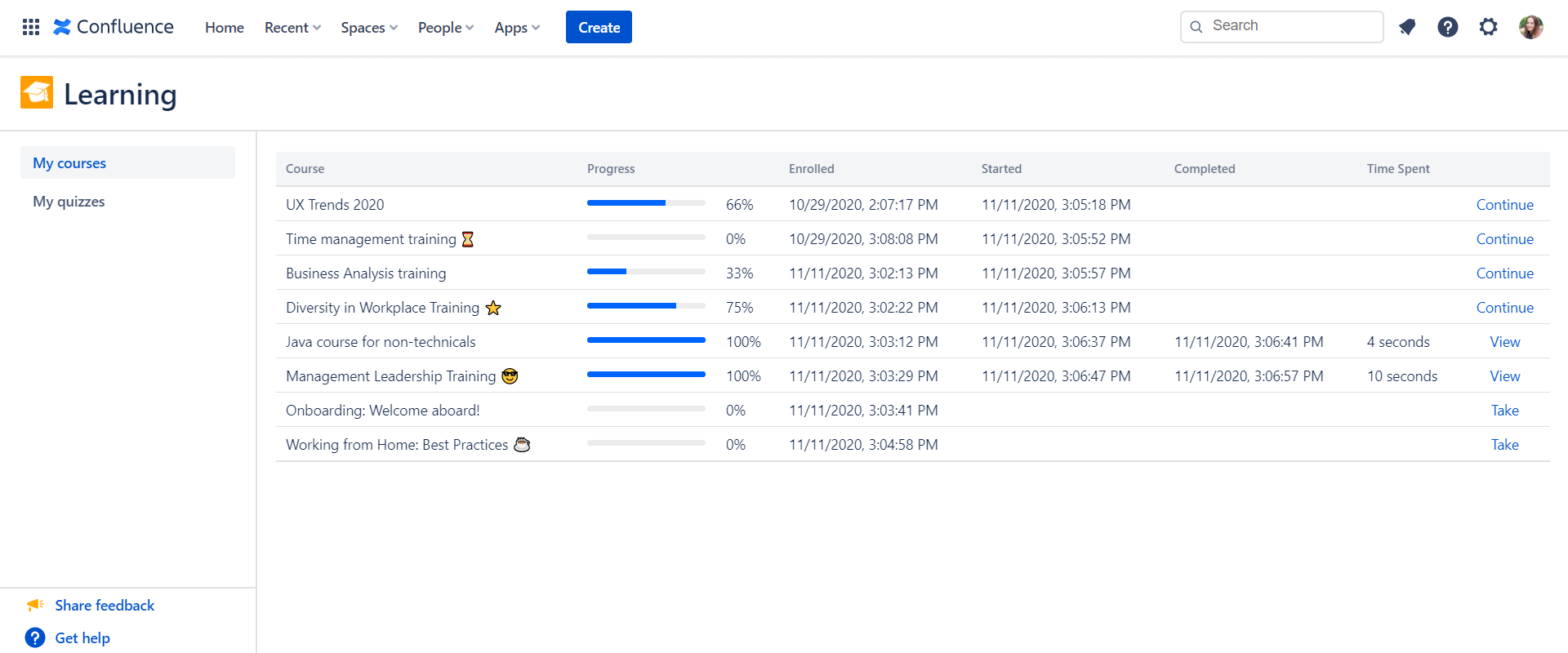 Export course reports in CSV
You can export course reports on the Learning portal (Creator's view). It may be used for several use cases:
To share a report with your management team or auditor
To get a global overview of all courses of all participants
To create a custom report based on one or several courses
To create a dashboard of all courses of one participant
Course reports are exported into a CSV format and can be opened using Google Sheets, Excel or any other spreadsheet software.
To export a report, you need to:
Click Export reports and select the Course reports option in the dropdown.

Select course reports you'd like to export. You can export one, several or even all course reports. Use the search bar to find a course report faster.

If a course is displayed as inactive and has an inactive checkbox, that means that the report for this course is empty.
Press Export when all course reports are selected for export

.