Download page Customer Case - 2/1/2018.
Customer Case - 2/1/2018
New in this release
Added the management of participants while managing requests in Customer Case.
Now support agents can instantly view and manage all the participants while working on the request. You can also manage participants while viewing requests in Jira.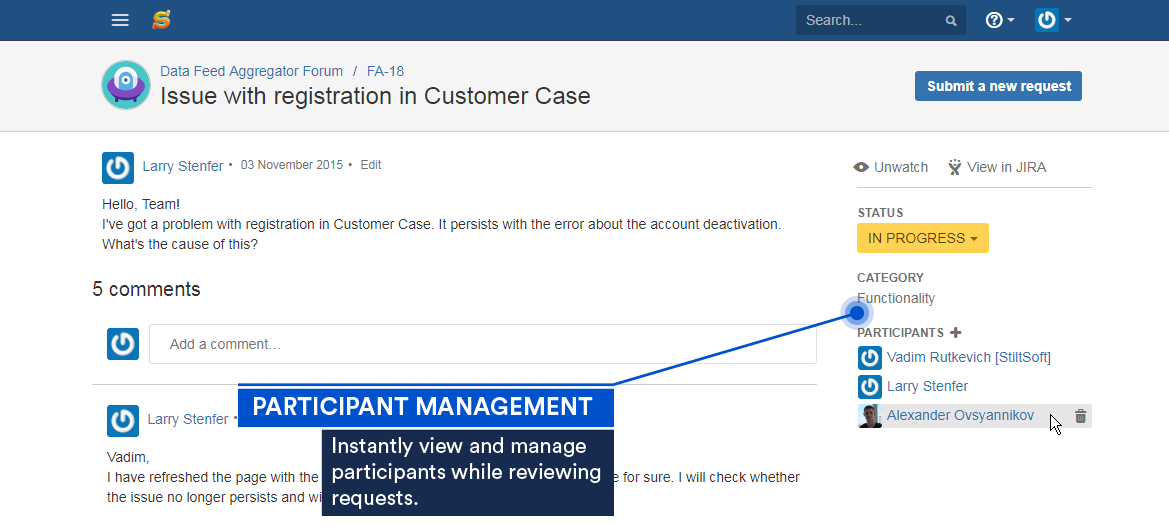 The new version of add-on also includes the following features:
Improved the way to add multiple email addresses when setting access restrictions for forums.

Fixed in this release
Resolved the issue with creating new comments from emails of users specified as CC in the incoming original emails.